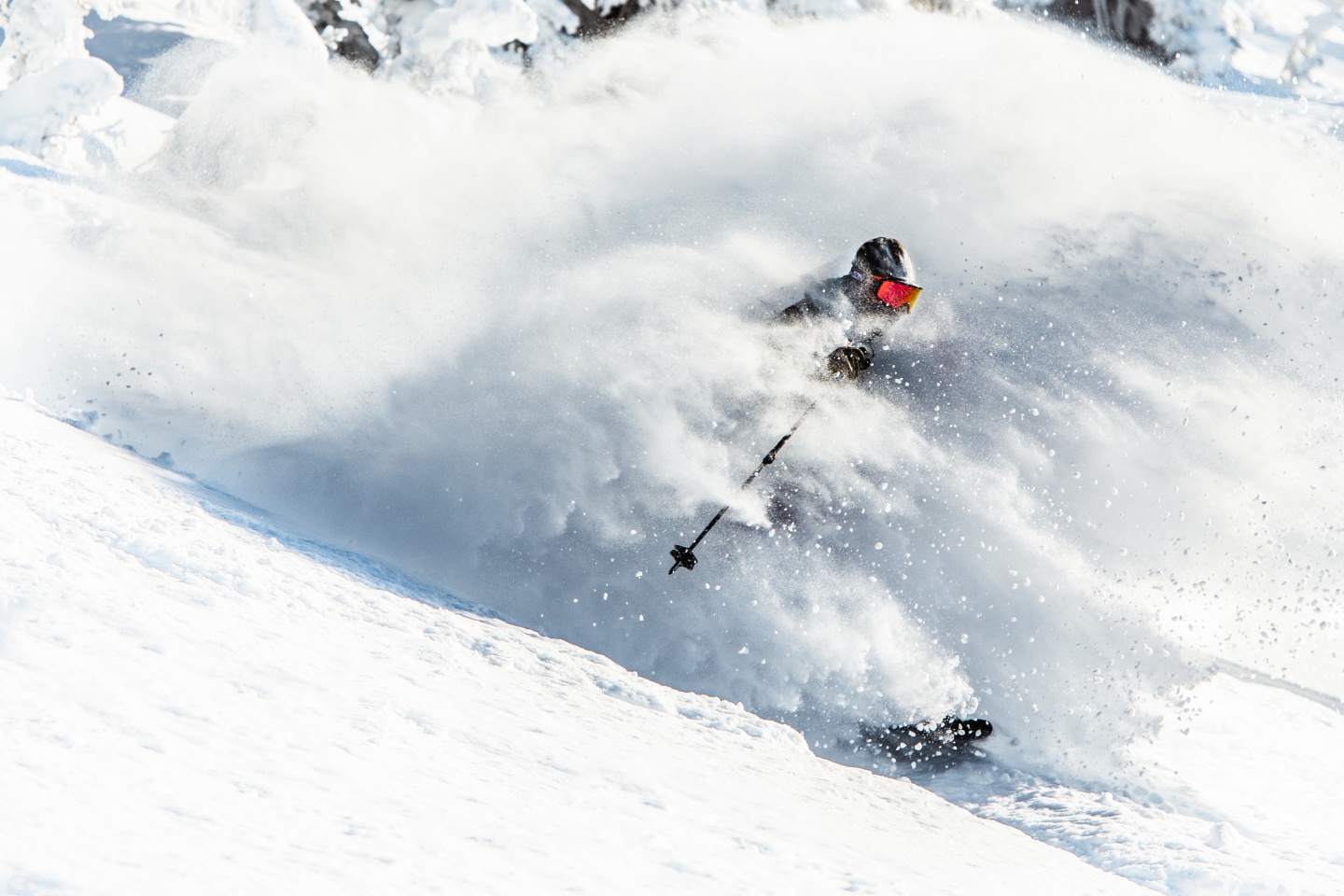 Season Pass Partners
Partner Resort Perks
Updated 23/24 season pass partners will be announced at a later date. The below information is for the 22/23 Season only. 
We have partnered with a lot of incredible resorts from across the country. Below you can find information about your Grand Targhee passholder or partner resort passholder perks.
Please read the following information carefully and make sure you've read the rules and restrictions before booking.
We'll catch you on the mountain.
GRAND TARGHEE RULES AND RESTRICTIONS
Promotion can only be applied to the reservation BEFORE ARRIVAL DATE. Additional fees may apply for reservation changes
Minimum 3-night stay required in Teewinot Lodge Standard Rooms & Sioux Lodge only. Maximum stay: 21 nights.
Lodging dates: November 17, 2022 - April 16, 2023. Blackout dates: December 16, 2022 - January 1, 2023, January 13 - 16, 2023, February 17 - 20 2023
Book through April 12, 2023
Must provide Partner Resort name at time of booking
Must present your 22/23 season pass at check-in
Promo Code: PART23 when booking online
Passholder must be 18 years or older in order to book a room
Passholder may book up to 2 rooms per stay
Not valid with any other offers. Other restrictions apply
Resort Partners
CHERRY PEAK
GRAND TARGHEE PASSHOLDERS RECEIVE:
3 complimentary lift tickets

1 ticket can be used for Mountain Bike Lift Access or Redneck Waterslide Pass

1 Concert Ticket of Choice to Cherry Peak Summer Concert Series (rules and regulations apply)
CHERRY PEAK RULES AND RESTRICTIONS
Based on availability, other restrictions may apply
Must present Grand Targhee Resort Winter 22/23 Season Pass at the time of check in
Not valid December 16, 2022 - January 1, 2023, January 13 - 16, 2023, February 17 - 20 2023
Not valid with other offers
Must be booked through Cherry Peak call center: 888-760-7561
COPPER MOUNTAIN
GRAND TARGHEE PASSHOLDERS RECEIVE:
Three complimentary days of skiing
Must present Grand Targhee Resort Winter 22/23 Season Pass at the time of purchase
EAGLE POINT
GRAND TARGHEE PASSHOLDERS RECEIVE:
Three complimentary days of skiing
Must present Grand Targhee Resort Winter 22/23 Season Pass at the time of purchase
HOGADON BASIN SKI AREA
GRAND TARGHEE PASSHOLDERS RECEIVE:
50% off a full day lift ticket

Not valid on High School Alpine Ski Races or Night Skiing

Must present Grand Targhee Resort Winter 22/23 Season Pass at the time of purchase
LOVELAND SKI AREA
GRAND TARGHEE PASSHOLDERS RECEIVE:
Three complimentary days of skiing
Must present Grand Targhee Resort Winter 22/23 Season Pass at the time of purchase
MONARCH MOUNTAIN
GRAND TARGHEE PASSHOLDERS RECEIVE:
Three complimentary days of skiing
Must present Grand Targhee Resort Winter 22/23 Season Pass at the time of purchase
Blackout dates: 12/26/2022 - 1/1/2023, 1/14 - 1/15/2023 and 2/18-2/19/2023
RED LODGE MOUNTAIN
GRAND TARGHEE PASSHOLDERS RECEIVE:
Three complimentary days of skiing
Must present Grand Targhee Resort Winter 22/23 Season Pass at the time of purchase
SCHWEITZER MOUNTAIN RESORT
GRAND TARGHEE PASSHOLDERS RECEIVE:
FREE Lift Tickets with Lodging

1 Complimentary Lift Ticket per passholder per night stayed

Receive 10% off Lodging (when booked with promo code)

3-night minimum stay required, based on availability, and other restrictions apply

Must present Grand Targhee Resort Winter 22/23 Season Pass at check in
Not valid with any other offers
Blackout dates: 12/25/2022 – 1/2/2023, 1/14/23 – 1/16/23, & 2/18/23 – 2/20/23
SNOW VALLEY MOUNTAIN RESORT
GRAND TARGHEE PASSHOLDERS RECEIVE:
Three complimentary full day lift tickets
Must present Grand Targhee Resort Winter 22/23 Season Pass and backup photo ID upon request at the time of purchase
Tickets are non-transferable, and those attempting to sell or resell tickets from this trade program will be prosecuted
SNOWY RANGE
GRAND TARGHEE PASSHOLDERS RECEIVE:
3 complimentary full day lift tickets
Must present Grand Targhee Resort Winter 22/23 Season Pass at the time of purchase
SOLDIER MOUNTAIN
GRAND TARGHEE PASSHOLDERS RECEIVE:
Three FREE days of skiing
Must present Grand Targhee Resort Winter 22/23 Season Pass at the time of purchase