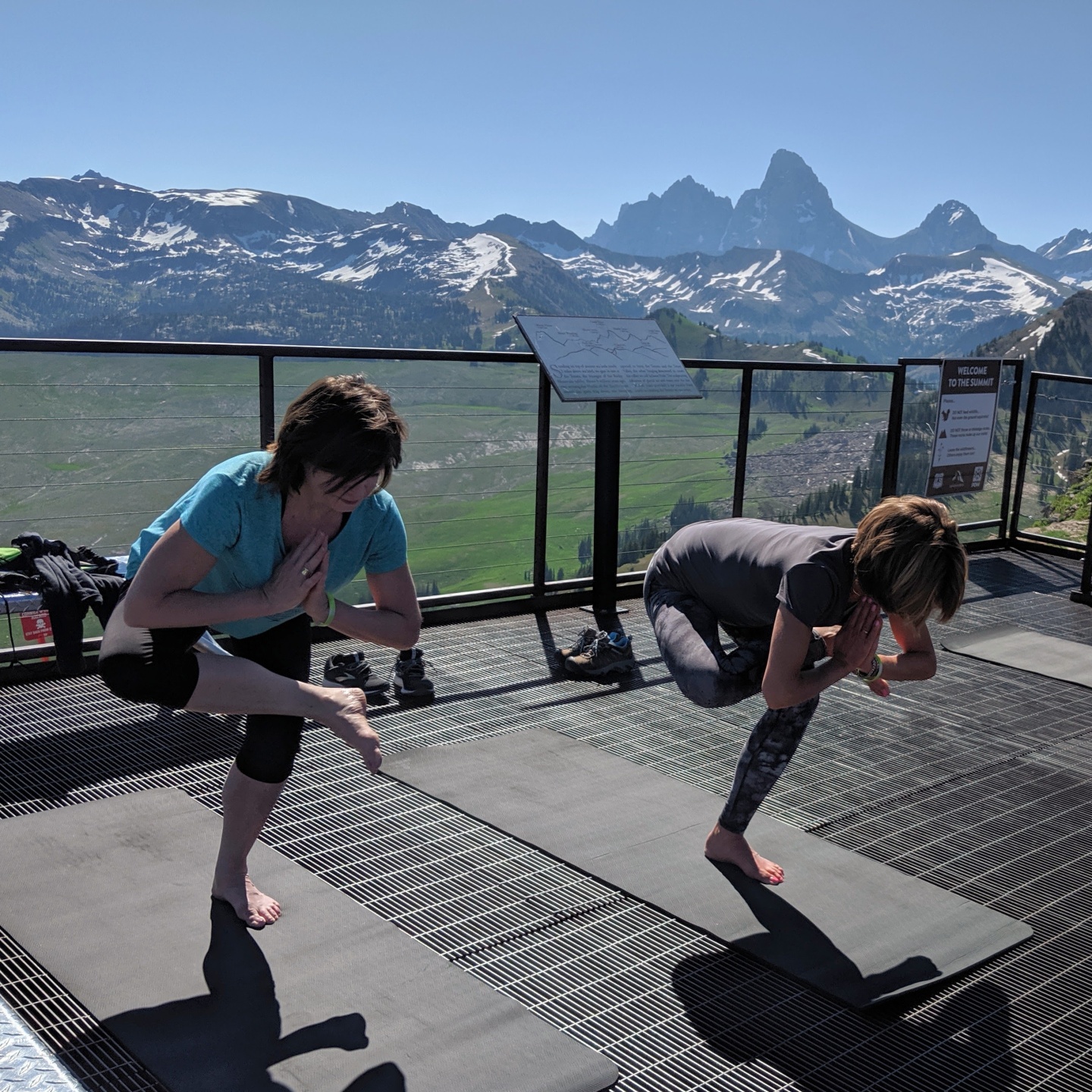 Summit Yoga
Join The Yoga Source at Grand Targhee for Saturday Morning Classes
We are excited to help you stretch, breath in the deep mountain air and enter zen in the cool morning light at Grand Targhee. Come join us at the summit for breathtaking views and a relaxing outdoor yoga experience. 
Targhee is partnering with The Yoga Source, a non-profit yoga studio in Teton Valley to offer yoga sessions on the observation deck at the top of Dreamcatcher. 
Join us on Saturday mornings at 10AM on 7.29, 8.19, 8.26, 9.9 and 9.16.
The group will load the lift at 9:35, class will start at 10:00AM. 
Classes are $40 and include a scenic lift ticket. 
To book, please visit the Activity Center. You may register on the morning of class, before 9:30.
Summit Yoga is limited to 15 participants. A limited number of yoga mats are available on a first-come, first-served basis.
additional information 
Children 16 and younger must be accompanied by a parent or adult (18+.)
All guests must check in at the Activity Center with a photo ID.
Please check in before 9:30AM
Please be sure to sign the Summer Yoga Waiver ahead of class. Waivers can be signed at the Activity Center.
If you are a Yoga Source member, please visit the Activity Center to book. You must be on the list provided by the Yoga Source to receive your discount. 
Cancellation Policy
All bookings for yoga sessions are non-refundable. If a guest is unable to use their booking the day of their scheduled session, they may transfer it to a future date during the 2023 Summer Season. No-shows will forfeit the full amount of the session.
EXCEPTIONS
If the Resort cancels class due to weather conditions, a refund in the form of a gift card will be issued.