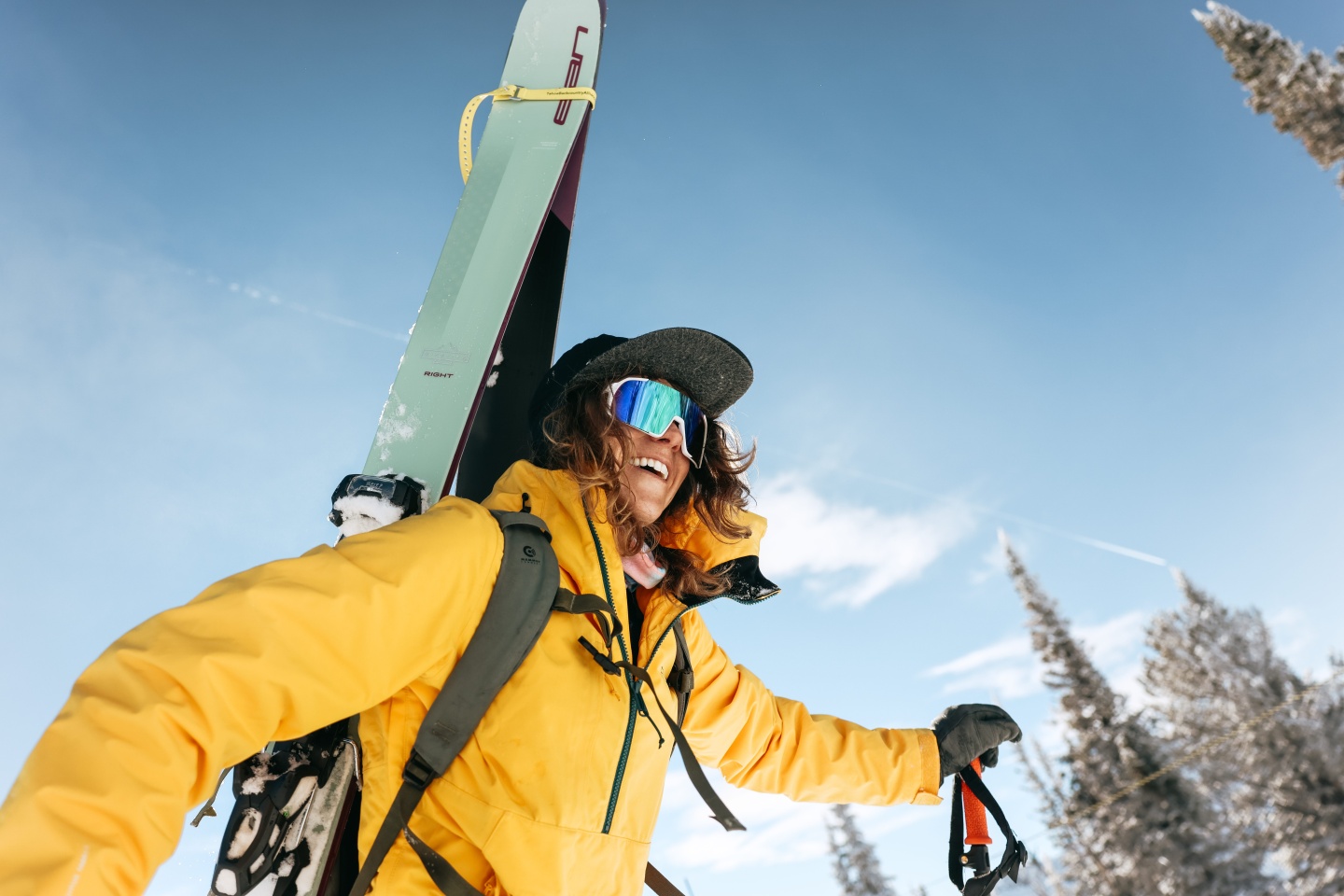 Uphill Policy
UPHILL TRAVEL POLICY – DURING SEASON OPERATIONS
When uphill access is open, between the hours of 4:30pm and 9:00am, uphill non-motorized traffic will be allowed on the Teton Vista Traverse during normal lift operating dates via climbing skins or snowshoes. No dogs are allowed.
You can check the status of uphill travel in the the "Lifts & Trails Report" section of the website, or on the Grand Targhee App. 
Uphill traffic will be signed open or closed at the bottom of the Teton Vista Traverse. During each evening sweep, the open/closed sign will be changed to reflect access for that evening/morning, depending on scheduled avalanche hazard reduction work.
Between the hours of 4:30pm and 9:00am, uphill and downhill traffic will be restricted to the Teton Vista Traverse only from the base area to the Scotty's backcountry access gate.
Access uphill of the Painted Pony trail on the Teton Vista Traverse, along with all other trails, including the Mary's Nipple area, is closed at all times.
All uphill traffic must start descending no later than 9:00am.
UPHILL TRAVEL POLICY – PRE AND POST-SEASONAL OPERATIONS
Travel is at your own risk, and the ski area is considered "backcountry terrain ." Potential hazards could include and are not limited to avalanches, heavy equipment pushing snow, over-snow vehicle traffic, road cuts, winch cables, and unmarked manufactured and natural hazards. There will be no first aid or rescue services available from the resort. In case of an emergency, call 911. Motorized travel is not permitted on the mountain.