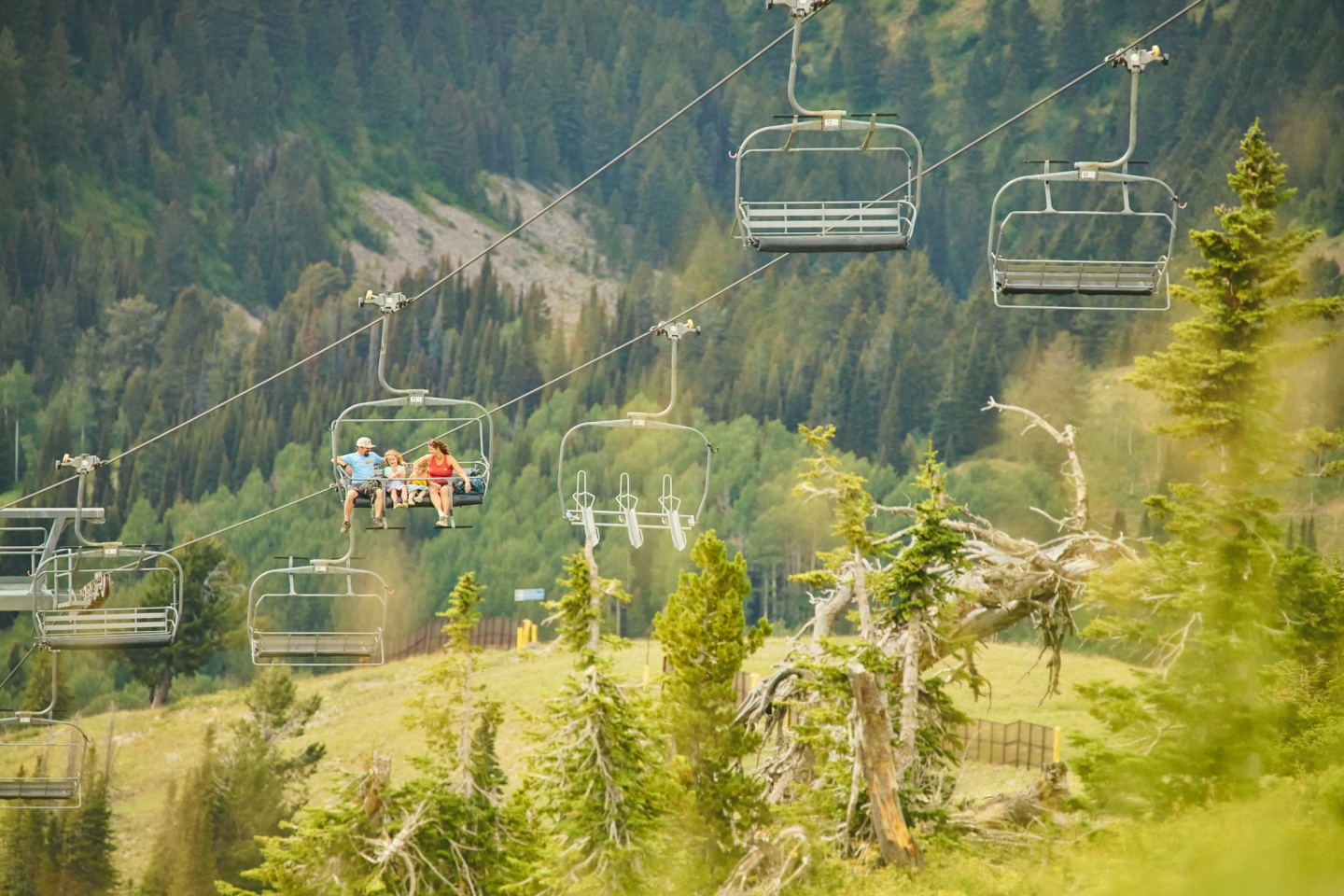 Scenic Chair Lift Tickets
GRAND TARGHEE IS OPEN FOR THE SUMMER SEASON
Take up to three rides on the Dreamcatcher chair lift to the top of Fred's Mountain where you'll get an aerial view of Grand Targhee as you climb 2,000 feet. Unload at the top and enjoy a 360-degree view that will take your breath away. Make sure to check out the Summit hiking trail or the scenic overlook where you'll come face to face with the highest peaks in the Teton range including the Grand Teton, Middle Teton, South Teton, and Mount Owen. Take a look at some tips listed below to ensure you are prepared for your ride.
DATES & HOURS OF OPERATION
SUMMER SEASON DATES
Opening and closing dates are subject to change based on terrain and weather conditions.
Friday, June 16 – Sunday, September 17, 2023
DREAMCATCHER
Scenic Chair rides are available 9:00am to 5:00pm, 7 days a week
PRODUCT
Price
HOW TO BOOK

Adult

Ages 13 & Up

$25
Visit the Activity Center

Junior

Ages 6-12 Years

$20
Visit the Activity Center

Child

Ages 5 Years & Under with Accompanying Adult

Free
Visit the Activity Center
QUICK NOTES
Scenic Chair Lift ride down is complimentary to all visitors.
All visitors must have a wristband or Season Pass to load the chair lift.
Bike Haul is not included with this ticket, please purchase a Bike Park ticket.
Bring an extra layer. The top of the chairlift sits at almost 10,000 ft, and the weather can be drastically colder than the base and change quickly.
Wear closed-toed shoes. While comfortable, flip-flops are not ideal for walking in rugged/ rocky terrain.
Bring water. Staying hydrated is the best way to deal with the elevation.
There are risks and hazards associated with the mountain environment and riding the chairlift with children two years and younger. It is highly recommended that parents bring a child carrier for hiking to assist with navigating the mountain terrain and securing infants while riding the lift. Children 3-12 must be accompanied by an adult while riding the chair.
how to book
Please purchase your Scenic Chair Ride ticket in person at the Activity Center.
Check-in information
Check-in at Activity Center with photo ID to collect your wristband and sign your summer waiver.
Guests under 18 must be accompanied by a parent or guardian to sign a release form if it has not already been completed online.
REFUND POLICY
Scenic Chair Ride lift tickets are refundable until first scan. If the lift closes due to inclement weather, a refund will be provided if the ticket has not been scanned.