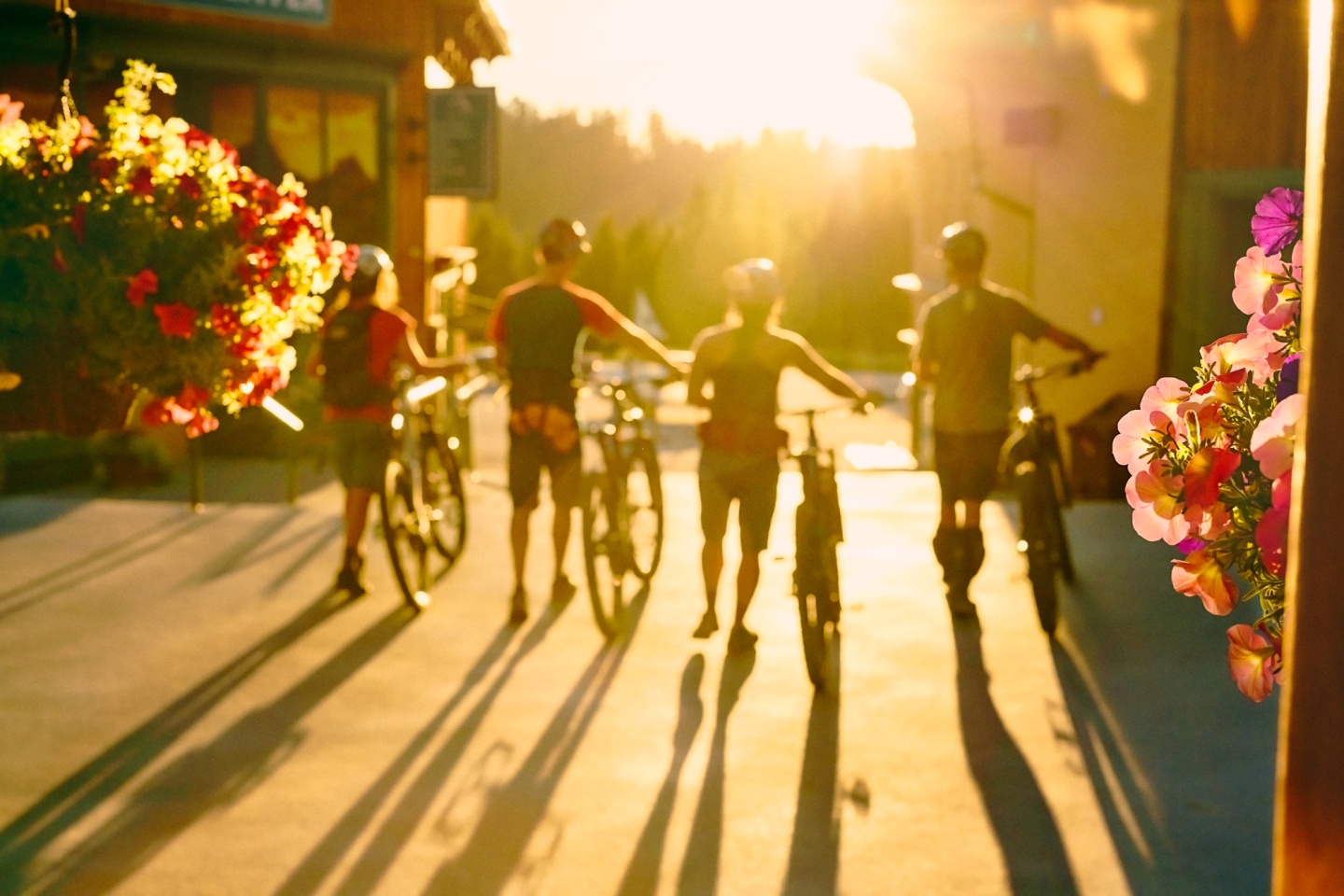 Bike Park Lift Tickets
GRAND TARGHEE IS OPEN FOR THE SUMMER SEASON!
Grand Targhee Mountain Bike Park delivers over 2,200 vertical feet and 17 miles of lift-serviced downhill trails. You'll find a wide variety of trails that fit any type of rider, from beginner to expert. Challenge your skills as you progress from the Shoshone lift to the Dreamcatcher lift. Nice Marmot is a great intermediate downhill trail from the Summit, it offers two miles of machine-built trail. This trail is great for progression. Blondie is an experts-only top-to-bottom fall-line downhill trail. It challenges the most hardcore riders. This is your next stop on the summer downhill biking road trip! 
Bike Park Dates & Hours of Operation:
SUMMER SEASON DATES
Opening and closing dates are subject to change based on terrain and weather conditions.
Friday, June 16 – Sunday, September 17, 2023
DREAMCATCHER
Spinning 7 days a week 10:00am to 5:00pm
SHOSHONE
Spinning 7 days a week 10:00am to 5:00pm, and 7:00pm on Family Fridays
FAMILY FRIDAYS
Dates: June 30, July 28, August 25, September 1
CHILD CARRIERS ARE PROHIBITED WHEN ACCESSING LIFT-SERVED BIKE TRAILS.
FOOT TRAFFIC IS NOT ALLOWED TO LOAD THE SHOSHONE CHAIR LIFT.
PRODUCT

Price

How to BOOK

Adult

Ages 13 & Up

$60

Junior

Ages 6 to 12 Years

$45
Book Now

CHILD

Ages 5 Years & Under

Free
Visit the Activity Center

Adult Family Fridays

Ages 13 & Up, Valid from 4pm to 7pm. Shoshone Only. 

$30
Visit the Activity Center

Junior Family Fridays

Ages 6 to 12 Years Old, Valid from 4pm to 7pm. Shoshone Only. 

$22
Visit the Activity Center

Targhee Card

Reusable RFID Card necessary to load the chairlift. 

$5
Add to Your Order 
QUICK NOTES
Child carriers are prohibited when accessing lift-served bike trails.
Foot Traffic is not allowed to load the Shoshone lift.
Children 12 and under who are downhill mountain biking may ride the chair if they can load, unload, and ride without assistance.
E-bikes are not allowed on Grand Targhee Resort downhill or cross-country trails. 
There are risks and hazards associated with the mountain environment and riding the chairlift with children 2 years and younger.
How to book
Before you start the booking process, online or through our reservations team at 307-353- 2300 ext. 1 please gather the following information for each guest:  
First & Last Name  
Date of Birth  
  Please email this information ahead of time to reservations@grandtarghee.com to expedite your booking process through the call center.  
If you visited us in the winter and have a Targhee Card, you can reload it online through your account. Your lift access will automatically be added to your card. Please be sure to sign the summer liability waiver before you visit so you can head straight to the lift.  
Pick-up information
Please visit one of the pick-up boxes located throughout the resort with a digital or printed copy of your confirmation QR code. Follow the instructions on the pick-up box and enjoy your visit. If you already have a Targhee Card from a previous visit and have loaded your lift access to it, you may go straight to the lifts.  
If you have not pre-purchased your lift access, please visit the Activity Center, call us at 307-353-2300 ext. 1 or visit www.grandtarghee.com. To complete your purchase, you will need First/Last Name and Date of Birth for each guest.  
Refund Policy
Bike lift tickets are fully refundable until first use. Bike Park tickets are non-refundable after initial use, but they are eligible for a Rain Check if lifts close unexpectedly and they were used for two or fewer runs.
Lost, stolen, damaged RFID cards will have to be repurchased at the current price. RFID card cost is non-refundable.