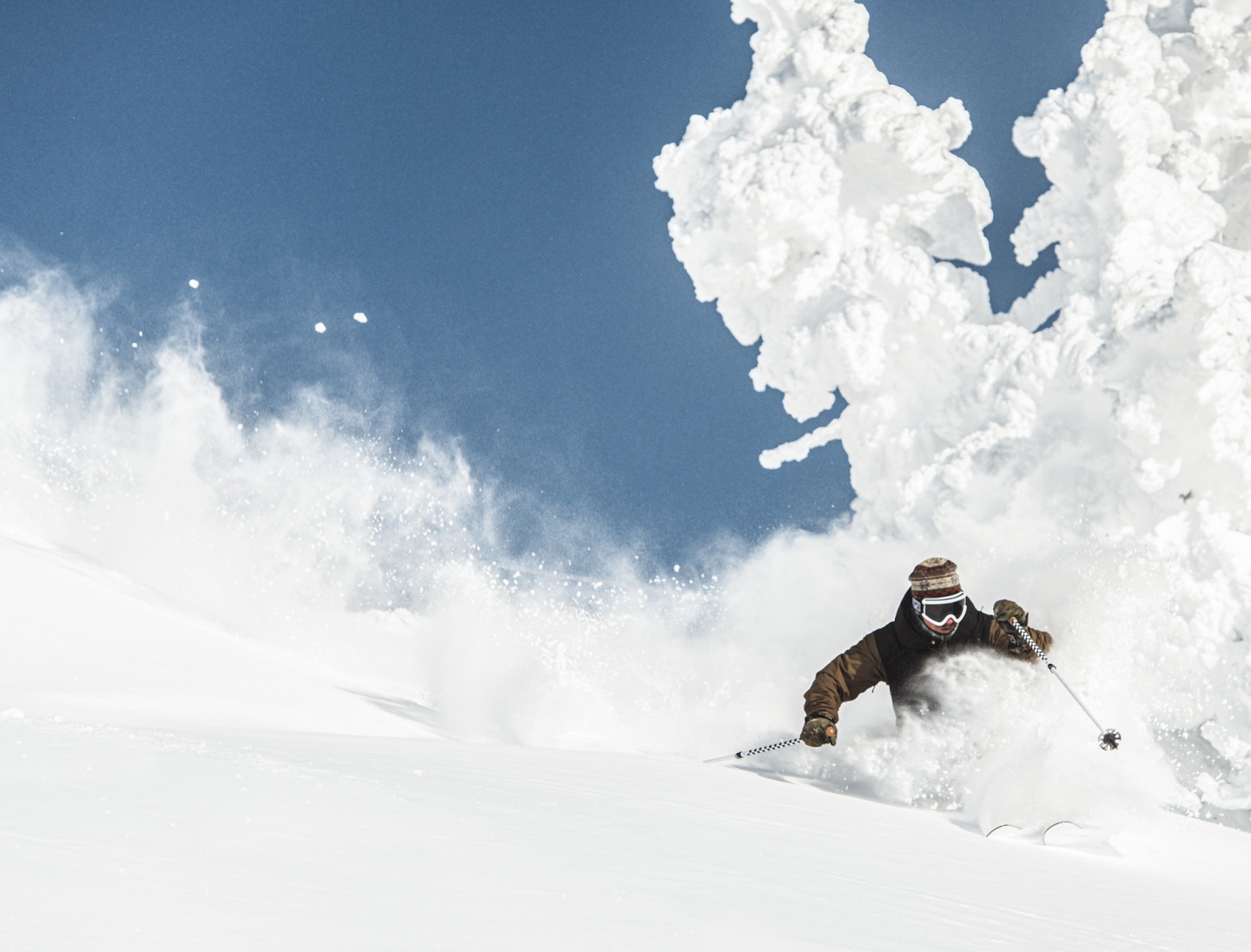 Mountain Collective Pass
The Mountain Collective returns for the 2022/23 season with the alliance of the world's best resorts. This unprecedented collaboration represents a powerful opportunity to experience the ultimate winter. Those who join the Mountain Collective receive two free days of skiing or riding, unlimited 50% off single-day lift tickets thereafter, and exclusive lodging deals at each of Mountain Collective's 25 destinations.
How to pick up your Mountain Collective ticket at Grand Targhee
You can redeem your Mountain Collective free days at the Activity Center, Ticket Booth or online. If you choose to redeem online, please follow the steps below. 
To redeem your free Mountain Collective days online:
Go to  shop.grandtarghee.com
Enter your MCP number in the Voucher Code box, click redeem.
Follow additional steps to redeem and create an account.
Visit Pick Up Box at resort, scan your QR code and pick up your Targhee Card.
Head to the lift and enjoy the snow!
To purchase additional 50% off days at Targhee please follow the steps below:
If you have previously set up an account with us for Mountain Collective redemption, ski school or rentals, please login to your account at shop.grandtarghee.com. If you have not yet been to our shop site, please create an account. 
Once logged in, go to My Account, then select Vouchers on the left hand side. There you will see your 50% off Mountain Collective Voucher
Select "Redeem" next to Voucher Code and purchase the correct lift ticket for your age based on Grand Targhee's age groups.
Complete remaining purchasing steps through check out, once you have your order confirmation screen, your day has been loaded to your Targhee Card and you can head straight to the lift. 
Mountain Collective Reciprocity Resort
Discounted lift tickets must be purchased at the Ticket Booth or Activity Center. Please present photo ID and current season pass. Please note: Your home resort is responsible for updating the Mountain Collective database with their season passholder information. We search this database to redeem your reciprocity discounts. Please be sure to double check that your season pass includes the discount. If you are not in the database, we cannot honor the discount.