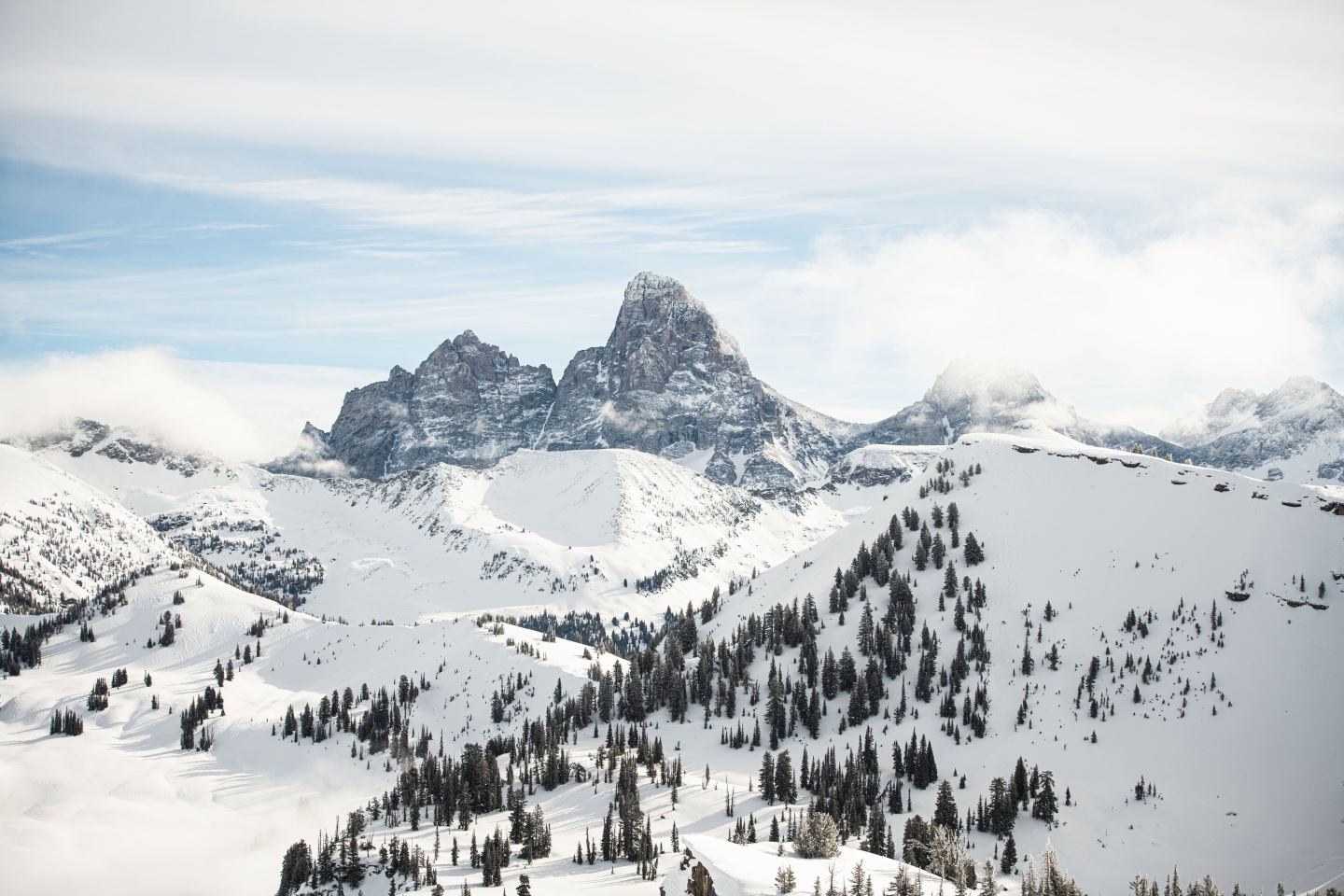 Mountain Stats
We're a year-round mountain resort found on the western slope of the Tetons in Alta, Wyoming. Located in the Caribou-Targhee National Forest, we two-step in light powder snow all winter long—more than 500 inches annually, but who's counting? With our lack of lift lines, you can spend your days cutting laps from top to bottom, making the most of our deep snow, varied terrain for every skier and rider, Teton Valley scenery, and western hospitality. 
And in the summer, you can rip ribbons of dirt on two wheels or hike across sprawling ridgelines, taking in the Tetons from every angle. If adventure has a home, this might just be it. 
It's a damn fine place. But don't just take our word for it.    
SEASONAL OPENINGS
Winter Season:
November 18, 2022 – April 16, 2023
Summer Season:
June 16, 2023 – September 17, 2023
Winter Mountain Stats
Total Acreage: 2,602
Annual Average Snowfall: 500+ inches/41+ feet
Vertical Drop: 2270 feet
Base Area Elevation: 7851 feet
Number of Lifts: 6
Winter Lift Hours
Dreamcatcher: 9:00am – 4:00pm daily (conditions permitting)
Shoshone: 9:00am – 4:00pm daily (conditions permitting)
Papoose: 9:00am – 4:00pm daily (conditions permitting)
Blackfoot: 9:00am – 3:30pm daily (conditions permitting)
Sacajawea: 9:00am – 3:30pm daily (conditions permitting)
Colter: Not open yet, opening date TBD; 9:00 am – 3:30 pm daily (conditions permitting)
Fred's Mountain
2176-foot vertical drop
3 quad chairs (1 high-speed) and 1 Magic Carpet Conveyor Lift
10% Easier; 70% More Difficult; 20% Most Difficult
Summit elevation 9862 feet
Longest run at the resort: 2.7 miles (Teton Vista Traverse)
Peaked Mountain
2180-foot vertical drop
1 high-speed six-pack chair, 1 high-speed quad chair
85% More Difficult; 15% Most Difficult
Summit elevation 9830 feet
Mary's Nipple
In-bounds, hike-only terrain
Summit elevation 9920 feet
Summer Mountain Stats
SHOSHONE DH TRAILS
DREAMCATCHER DH TRAILS
SKILL LEVEL FOR ALL DH TRAILS
6% Beginner
51% Intermediate
43% Advanced 
CROSSCOUNTRY BIKE/HIKING TRAILS 
Greenhorn Trailhead: 7.75 miles of trails 
Peaked Trailhead: 20.5 miles of trails 
Rick's Basin Trailhead:  21.9 miles of trails 
HIKING ONLY TRAILS 
8 miles of hiking-only trails
Summer Lift Hours
DREAMCATCHER
June 16 – September 17, 2023
Will run seven days a week.
Scenic Chair Ride Hours: 9:00 am – 5:00 pm
Downhill Bike Hours: 10:00 am - 5:00 pm
SHOSHONE 
June 16 – September 17, 2023
Will run seven days a week, 10:00 am – 5:00 pm