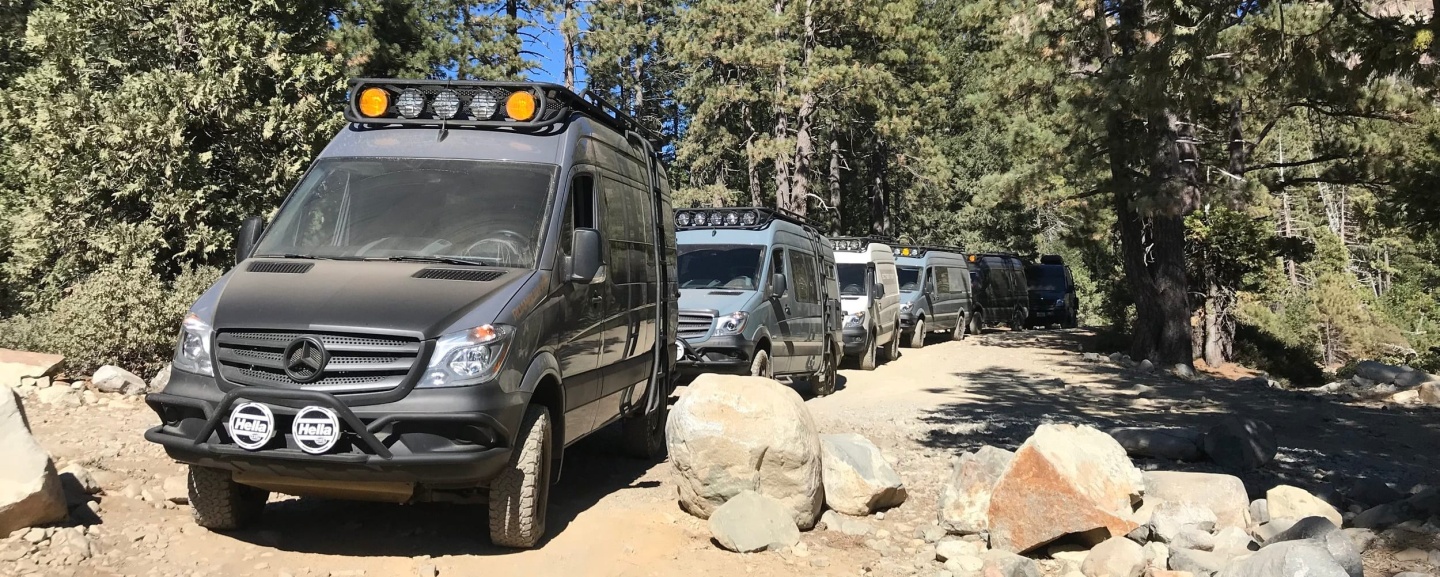 Summer Camping
Consider Grand Targhee Resort's on-site camping so you can get a jump on your adventure-filled mornings! Campsites are conveniently located within walking distance of all resort activities and amenities.
| Summer Camping | # of Guests | # of vehicles | Nightly Price | How to book |
| --- | --- | --- | --- | --- |
| Designated Meadow camping spot | 6 | 1 | $35 | Book Now |
| Parking Lot Camping 20x65 Spot | 6 | 1 | $35 | Book Now |
| Parking Lot Camping 20x40 Spot | 6 | 1 | $35 | Book Now |
Quick NoteS:
Guests must be 18 or older to make a camping reservation
Camping sites are designated, but are first come, first serve 
Check-In for camping at the Lodging Front Desk
Maximum length of stay is 7 nights
Special Event Dates:

If you are looking for a quiet time, please schedule your stay around the following dates: Pierre's Hole: August 4 & 5, 2023, Wydaho Bike Fest: September 1 - 3, 2023, 2023
Camping will be closed to the general public during Targhee Music Camp & Bluegrass Festival: August 6 - 13, 2023, NICA: 9.8 - 9.9
Meadow camping will be closed to the general public 7.14 & 7.15
HOW TO BOOK
We are very excited that you will be joining us this summer. Before you start the booking process, online or through our reservations team at 307-353- 2300 ext. 1800, please gather the following information for your booking:
First & Last Name
Date of Birth
Please email this information ahead of time to reservations@grandtarghee.com to expedite your booking process through the call center.
CHECK-IN
Guests must be 18 or older to check-in for a reservation. Check-in process can only be completed by the person(s) outlined on the reservation. Valid government-issued photo ID, credit card, and vehicle information are required to check-in. You may check-in any time after 4:00pm. Check-out time is 11:00am.
Check-in is required prior to parking. Camping spaces are first come, first served. The Front Desk is open 24/7. Pre-purchased lift tickets can be picked up at check-in. Use of pool area and fitness cabin is not permitted. You may purchase a Day Pool Pass to access the pool area. Day Pool Passes are based on availability.
CANCELLATION POLICY
Full payment is due at the time of booking. Cancellations made outside 24 hours of arrival date will be refunded less a $25 processing fee. If you need to cancel on the arrival date you forfeit the entire cost of your stay. All cancellation fees will be applied per camping site. No changes will be permitted within 24 hours of arrival. No-shows, early departures, and unused nights are nonrefundable. Leniency can be made in case of severe weather.
Grand Targhee Resort reserves the right to modify reservation policies without prior notice. Reservations may be canceled by Grand Targhee Resort, for any or no cause or reason. In the event of cancellation by the resort, reservations will be re-booked, relocated, or refunded in full. Notice (which may be sent via e-mail) of cancellation will be provided.
Camping & Rv Parking Rules
Maximum number of persons and vehicles may not exceed the advertised maximums per campsite. Additional personal vehicles/guests will require to book an additional site. Trailer and vehicle used to tow count as one. Personal vehicles count as a separate unit.
Do not camp or park on trails.
Camping permits must be hung from your rear-view mirror, taped to the windshield or tent – it must be visible at all times.
Portable toilets, drinking water and trash recycling receptacles available in the camping area.
No electrical, water, or waste hook-ups are available.
Pack out everything you packed in. (Trash, recycling, wastewater, sewage.)
You are in bear country! All food items: pet food, coolers, grills, dirty dishes, and trash must be stored in a closed vehicle when not in immediate use.
No smoking, open campfires or charcoal grills.
Gas grills and gas fire pits are allowed but must be stored inside vehicle when not in use. During fire bans, they may also be prohibited.
Quiet hours are 10:00pm – 8:00am, no generators are permitted between these times. Violation of quiet hours may result in property removal.
Access to the pool and fitness cabin not included unless Day Pool Pass has been pre-purchased.
Dogs must be on a leash while in the camping area and may not be left unattended. Please clean up after your pet.
NOTE: Our Meadow Camping Sites are not leveled and have a dirt access road. It is the responsibility of the camper to assess safe access/exit to and from their site. Should any vehicles need any assistance to remove themselves from the area, the camper will be responsible for contracting a tow truck service. Grand Targhee Resort is not responsible for towing vehicles out.