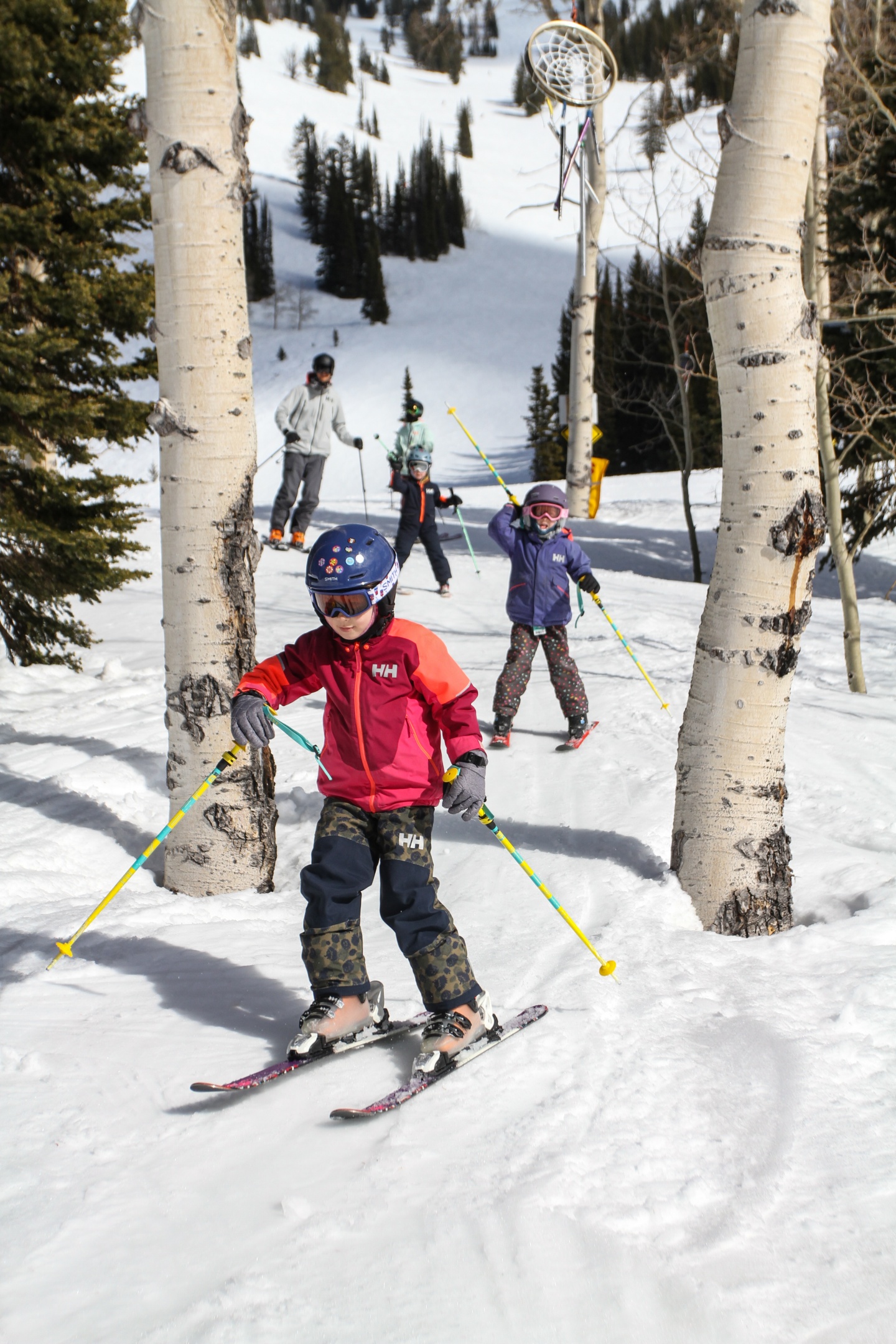 Multi Day Programs
Bobcats and Big cats
Bobcats and Big Cats are our multi-week skiing and snowboarding lesson programs for the young rippers-to-be. Groups are broken down by age and skill level to make learning fun and safe for every skier and rider. Your children will love learning from our instructors in the Kids Fun Zone and beyond.
These programs span 14 sessions throughout the season and are designed to improve their skills, independence, and balance, all while fostering a deep love for winter sports. And they're a great way for them to make new friends.
And while your little ones are under the careful watch of our professional instructors, we hope you manage to get a few turns in for yourself.
Product
LESSON TIMES
Price
HOW TO BOOK

Bobcats Half Day

AGES 3 - 5 YEARS

9:45am – 12:15pm

OR 1:00pm – 3:30pm

$699

See You Next Winter

Big Cats Full Day

AGES 6 - 14 YEARS

9:45am – 3:30pm

$999
See You Next Winter
Quick Notes
Registration closes 4:30pm on November 14, 2022.
Includes 14 ski or snowboard group lessons. All levels welcome.
Program runs on pre-determined Saturdays and Sundays from December 3, 2022 to April 9, 2023.
Lunch and lift tickets are not included.
Children 5 & under ski/snowboard free. Lift ticket is required.
HOW TO BOOK
We are very excited that your child will be joining our Bobcats & Big Cats program. Before you start the booking process, online or through our reservations team at 307-353-2300 ext1, please gather the following information for each child:
First & Last Name
Date of Birth
Lesson Dates & Times
Discipline
Ability Level
Sign our Winter Activity Waiver
Please email this information ahead of time to reservations@grandtarghee.com to expedite your booking process through the call center.
CHECK-IN
Winter Activities Liability Waiver MUST be signed in advance. Please check in at the designated areas listed below 15 minutes ahead of the lesson scheduled time. Skiers and snowboarders must be dressed, geared up and ready to start the lesson. All students must have lift ticket or season pass ready. Instructors will meet the group at the scheduled start time and will check the students in.
Meeting Points
Bobcats: In front of Kids Club
Big Cats: Behind Powder Scouts Building
CANCELLATION POLICY
Program cancellations must be made by November 30, 2022 and will be charged a $25 processing fee per child. Program cancellations received after December 1 will forfeit the total cost of the program. Individual lessons' no shows or cancellations will forfeit the lesson.
SPECIAL CONSIDERATION
Program of individual lesson cancellations made within the non-refundable period due to injuries or sickness will be taken into consideration for a pro-rated refund. Medical documentation, signed by a physician, must be emailed to snowsportschool@grandtarghee.com.
No-showed lessons are excluded from this special consideration. If your child will not be attending a lesson, please contact the Snow Sports School prior to lesson start time at 307-353-2300 ext1352 and leave a voicemail if we are unable to take your call or email snowsportsschool@grandtarghee.com.
PROGRAM DATES
Day of the week and time selected will be applied to all dates for the entirety of the program. Lessons are included as a set and cannot be changed or re-scheduled. Selected program cannot be changed after November 30, 2022.
DATES
SATURDAYS: December 3, 10, 17. January 7, 14, 21, 28. February 11, 25. March 4, 18, 25. April 1, 8.
SUNDAYS: December 4, 11, 18. January 8, 15, 22, 29. February 12, 26. March 5, 19, 26. April 2, 9.
AGE POLICY
Please understand and respect our Lesson Age requirements as they are in place for the health and safety of our staff and our guests. Please note: if you misrepresent your child's age purposefully or by mistake, the lesson you booked will be treated as a 'day of cancellation' which means the entire lesson fee is forfeited, unless we are able to rebook the lesson as an age-appropriate option.
ABILITY LEVEL
LEVEL 1: FIRST-TIME BEGINNER
Beginner Bears
First-time skier or snowboarder. Never been on skis or a snowboard.
LEVEL 2: BEGINNER CARPET AREA
Carpet Bears
Students have skied or snowboarded once or twice but have not mastered stopping, turning, or the chairlift. Likely riding the Papoose Conveyor, but not riding the chairlift yet.
LEVEL 3: NOVICE
Cruzin' Coyotes
Students are skiing or snowboarding on green slopes and riding the Shoshone chair lift. Students are able to stop independently. Snowboarders are exploring linking turns, and skiers are linking basic turns.
LEVEL 4: INTERMEDIATE
High Flying Eagles
Students are mostly parallel skiing or linking turns snowboards on blue slopes. Building skills on tougher blue slopes.
LEVEL 5: ADVANCED
Fred's Shredders
Students ski and ride confidently on blue and black slopes, on and off-trail. Skiers are making strong parallel turns. Snowboarders are linking turns confidently. Can vary turn sizes and are competent in various snow conditions.