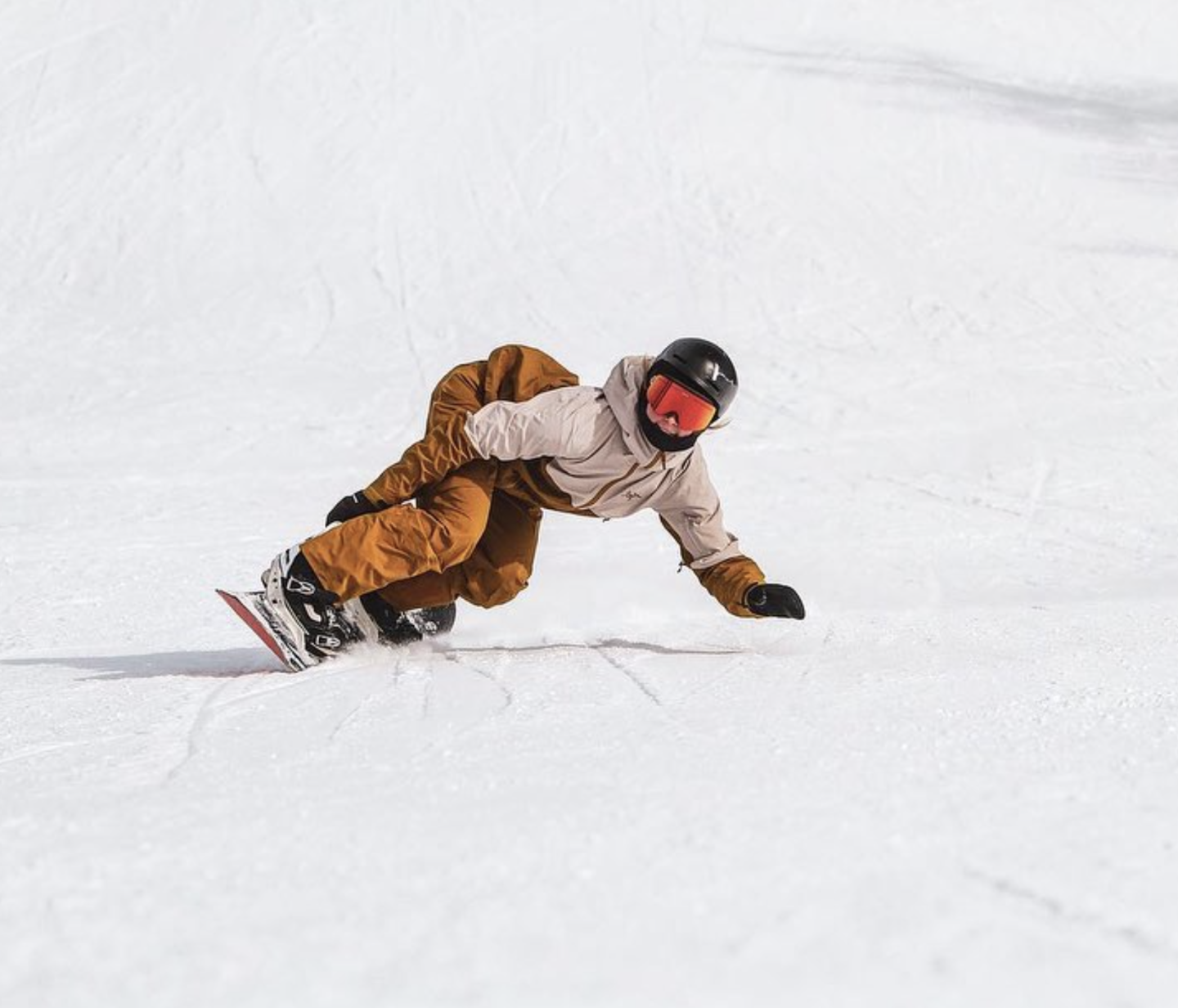 Snowboard Rentals
The Rental Shop specializes in powder-specific gear that suits each individual's skill level with an accelerated fleet of snowboards from leading manufacturers. With on-mountain rentals and demos, you don't have to carry gear from off-site or have the added expense of bringing your own gear. 
We are an official Burton Learn To Ride Center, and we continue to offer the Burton Learn To Ride equipment and program to guests, ensuring learning to ride is easy and fun. Using specialized equipment created specifically for beginners, Learn To Ride will help you become more confident on your board in a hurry.
 
PRODUCT

Regular

Season Pricing

Holiday

Dates Pricing

How to book

Full Day High-Performance Demo package

AGES 13 YEARS & UP

$68
$75
Book Now

Half Day High Performance Demo Package

AGES 13 YEARS & UP

$58
$65
At The Resort

Full Day Sport Level Package

AGES 13 YEARS & UP

$55
$60
Book Now

Half Day Sport Level Package

AGES 13 YEARS & UP

$42
$47
At The Resort

Full Day Junior/Child Package

AGES 12 & UNDER

$29
$32
Book Now

Half Day Junior/Child Package

AGES 12 & UNDER

$24
$27
At The Resort
Full Day Boots Only
$15
$17
At The Resort
Full Day Helmet
$12
$15
Book Now
FULL DAY GOGGLES
$15
$15
At The Resort
How to Book
We are very excited that you will be renting equipment from us. Before starting the booking process, whether online or through our reservations team at 307-353-2300 ext1, please gather the following information for each snowboarder:  
First and Last Name
Date of Birth
Ability Level
Height
Weight
Email Address
Phone Number
Sign our Winter Activities Liability Waiver
Please email this information ahead of time to reservations@grandtarghee.com to expedite your booking process through the call center.
Check-in
Check-in at the Rental Shop with a photo ID and credit card. You may pick up your snowboard as early as 4pm the day before your rental starts. Guests under 18 must be accompanied by a responsible adult, parent, or guardian to sign the rental agreement. The Rental Shop is located on the lower level of the Rendezvous lodge. 
If you are taking Lessons, please make sure to sign our Winter Activities Liability Waiver prior to arrival. During holidays and busy time periods, we recommend to check-in at least 30 minutes ahead of the lesson scheduled time. 
If you have not reserved your equipment in advance, please use one of the self-entry stations to start the check-in process. The following information will be required to complete the process: First & Last Name, Date of Birth, Skier Type, Height, Weight, Email Address, Phone Number.
Cancellation Policy
Cancellations made at least 72 hours in advance will be charged a $25 processing fee per rental unit. Cancellations made within 72 hours of service date, or no shows will forfeit the total cost of the rental.