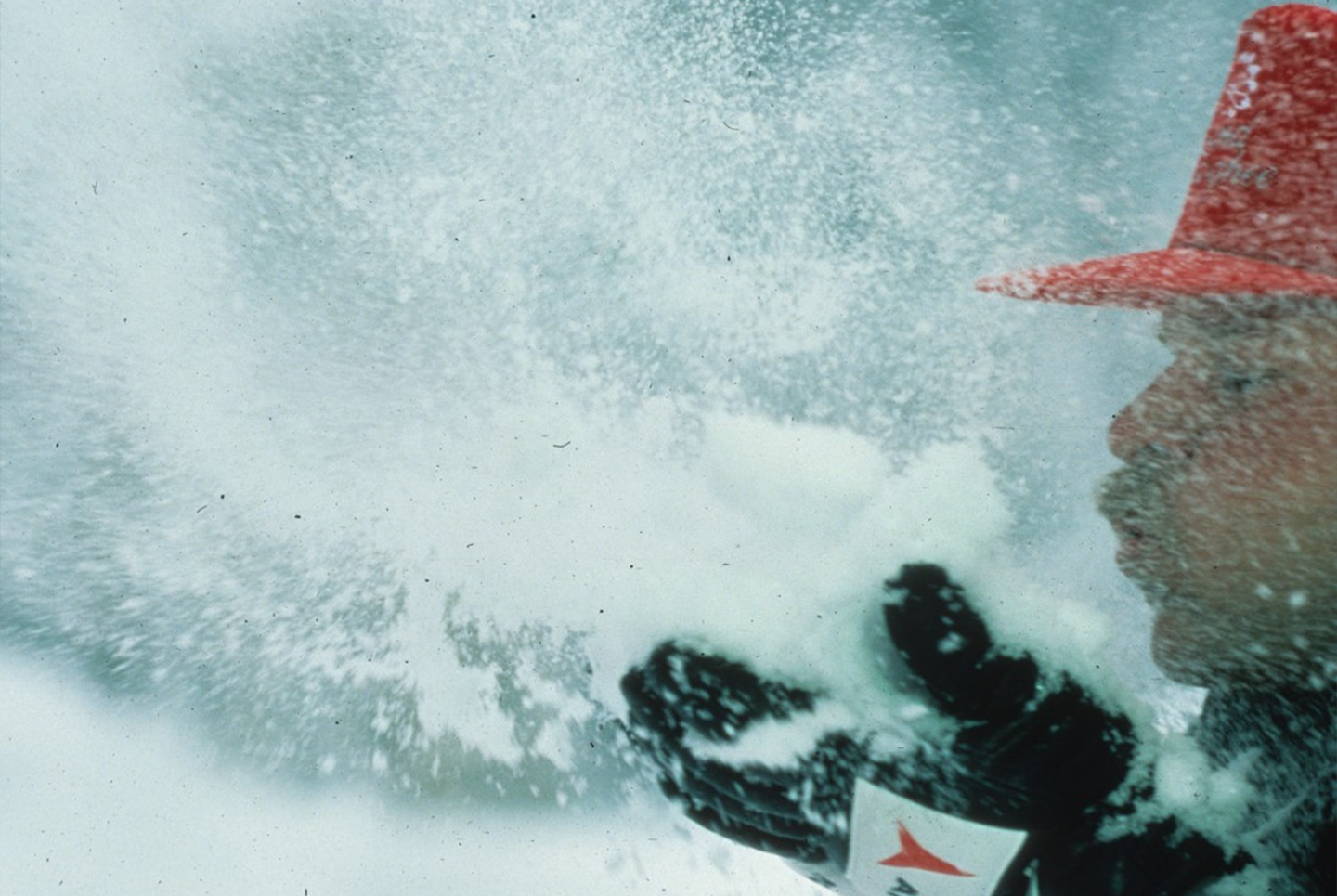 Sustainability at the Ghee
We are proud that our sustainability program goes beyond a roadmap for ski area operations. Sustainability is part of our culture. We have large-scale projects such as LED certified new maintenance shop, and special efforts made when constructing lifts to minimize our environmental impact. Additionally, all of us as staff are engaged in recycling and reducing our energy usage both on-site and at home. We are working to teach skiers and riders simple ways to reduce their impacts on an everyday basis. 
SUSTAINABILITY POLICIES
WASTE REDUCTION
Waste reduction efforts are part of every employee's daily job responsibilities. Sorted recycling bins are available across the mountain for assorted items."Hydration stations" encourage guests to refill their own water bottles. Several departments participate in the TerraCycle Zero Waste box program, allowing us to recycle otherwise non-recyclable items like lift tickets and single-use masks. 
ENERGY USE
Being proactive about wasteful energy consumption helps the resort save energy. Our IT department created a program that turns off every resort computer at night if not being used. Energy efficiency is also important, with the Facilities department replacing more than 500 lightbulbs with low-energy options. 
VEHICLE IDLING
The National Ski Area Association's "No Idling Policy" was adopted in an effort to reduce greenhouse gas emissions, fuel costs, and vehicle hours. Idling times must be limited to 5 minutes for gas-powered vehicles and 15 minutes for diesel. Guests are strongly encouraged to adhere to these guidelines in addition to staff and mountain vehicles. 
PUBLIC TRANSPORTATION & CARPOOLING
We strongly encourage guests and employees to ride the Targhee Shuttle or to carpool to the ski area. Season Pass holders and employees can ride the shuttle for free.  
CONSCIOUS PURCHASING
Employees making purchasing decisions are encouraged to purchase from environmentally responsible companies that manufacture environmentally friendly products.  
SUSTAINABLE EVENTS 
We work to provide a functional event venue that encourages guests, staff, and partners to limit the environmental impacts of their events. Reusable mugs and recycle bins are always provided, shuttles are provided, and vendors are held to high standards regarding their waste creation and energy use. 
DEPARTMENT SUSTAINABILITY PLANS
Each department at Grand Targhee Resort develops a sustainability plan specific to their own operation. These plans outline ways for their employees to uphold and contribute to the resort's sustainability goals within the scope of their day-to-day responsibilities. From ski patrol and food and beverage to marketing and accounting, no one is excluded from having a plan. 
EMPLOYEE ENVIRONMENTAL FUND 
For more than 10 seasons, GTR employees have supported the work of POW and various Teton County organizations. Via the Employee Environmental Fund,  employees donated pre-tax dollars from their paychecks, and all donations are matched by the resort. More than $80,000 has been raised in support of land conservation and stewardship in our home county. 
SUSTAINABILITY PROJECTS
NEW MOUNTAIN OPERATIONS BUILDING
Grand Targhee began construction on the new Mountain Operations facility in the summer of 2020. There will be an oil, water, and contaminants separator with a washing station that will use recycled water to wash vehicles. The building will be complete with LED lighting, hydronic heating, and an exhaust containment system that will filter exhaust to clean air when the team works on the machines. 
ENERGY-EFFICIENT LIGHTING AND WATER FIXTURES
Since 2012, more than 200 lights have been replaced with newer, more efficient bulbs and LED bulbs when possible. .  Resort bathrooms have been upgraded with waterless, hybrid, and low-flow fixtures that significantly reduced our water use. 
STONE PAPER TRAIL MAPS
We have been printing our trail maps on Stone Paper since 2019. Stone Paper saves trees, reduces water use, eliminates many production chemicals, and reduces the environmental impacts of traditional paper. Stone Paper is also much more durable, making your map last much longer. Put your trail map in a collection bin when you're finished so we can reuse it. 
NATURE CENTER & GHEECOLOGY STOPs
The Nature Center has partnered with the Ski and Snowboard School to provide "Ghee-cology" stops along the Shoshone trails. Educational signs in the Kids Fun Zone teach about local plants, animals, and mountain ecosystems in kid-friendly terms. The areas correspond to a special map that kids can utilize over the course of their ski or ride lessons. 
PEPSI PLASTIC RECYCLING PROGRAM
Our Food & Beverage department works with Pepsi distributor and Facilities staff to sort and package plastic containers that are no longer recyclable locally. These bundles are prepared for Pepsi to bring back to SLC where they can be recycled.  
NSAA SUSTAINABLE SLOPES CHARTER
Grand Targhee Resort adopted the National Ski Area Association's Sustainable Slopes Environmental Charter. The charter pledged the ski industry and member ski areas to be leaders among providers of outdoor recreation in committing to environmental stewardship and improving environmental performance in all aspects of their operations. 
NSAA CLIMATE CHALLENGE
In 2008, Grand Targhee Resort joined NSAA's Climate Challenge. As part of the Climate Challenge, member ski areas have to track and inventory their greenhouse gas emissions, set an emissions reduction goal, and implement one project a year aimed at reducing greenhouse gas emissions. 
WHAT CAN YOU DO?
Becoming a more sustainable skier or snowboarder doesn't have to mean giving up everything you love. There are several small and relatively inexpensive steps you can take to help reduce the overall impact that we all have on the environment. 
HOOK UP WITH OUR FRIENDS AT POW TO LEARN MORE AND GET ENGAGED… 
Protect Our Winters (POW) was founded by pro snowboarder Jeremy Jones in 2007 after he noticed climate change was negatively affecting ski areas. POW turns passionate outdoor people into effective climate advocates, and leads a community of athletes, thought pioneers and forward-thinking business leaders to affect systemic political solutions to climate change. POW has long been a partner of ours, and we encourage you to connect with them if you are wanting to learn more about how climate change is impacting outdoor recreation and to become an advocate for improvements.  
VOTE!  
Make sure your voice is heard on issues of climate change, renewable energy, and more. The last five years were the hottest on record. CO2 levels have surpassed historic levels–the climate is warming, which threatens our winter recreation, winter economies, and community health, among many other things. POW's election center can help if you're not sure where to start. Political leaders matter at every level; make sure you vote in local and state elections, too. 
GET YOUR SKIS OR BOARD WAXED AT THE GHEE 
We only use Purl Wax in our Tune Shop. It's made by a Colorado company that supports 1% for the Planet and is free from fluoros and toxic chemicals. Season passholders get tune shop discounts.  
REDUCE YOUR DRAG AT THE END OF THE SEASON 
Take your ski rack off your car and replace your snow tires with your regular tires at the end of the season. Both could save you 6 percent at the pump! A tune-up could boost your miles per gallon anywhere from 4 to 40 percent. A new air filter could get you 10 percent more miles per gallon. 
BYO WATER BOTTLE 
We have water bottle filling stations throughout the ski area. Bring your own bottle if you ski or ride with water to avoid purchasing plastic. 
CARPOOL OR TAKE PUBLIC TRANSPORTATION TO GTR 
It's pretty simple. Fewer people driving means fewer emissions being released. It means Ski Hill road stays in better shape for longer and reduces construction. Plus when you carpool there's less traffic on the road and more space in the parking lot. Carpooling also guarantees better parking lot après. Just like always, Targhee will be running shuttles to and from the resort into the valley all day every day during the season. If you've got a season pass that shuttle is free! 
SUSTAINABILITY AWARDS 
2011 – NSAA Golden Eagle Awards  
2010 – Sustainable Slopes grant for water bottle filling stations 
2009 – Sustainable Slopes grant for greenhouse & composting program  
2008 – NSAA Silver Eagle Award