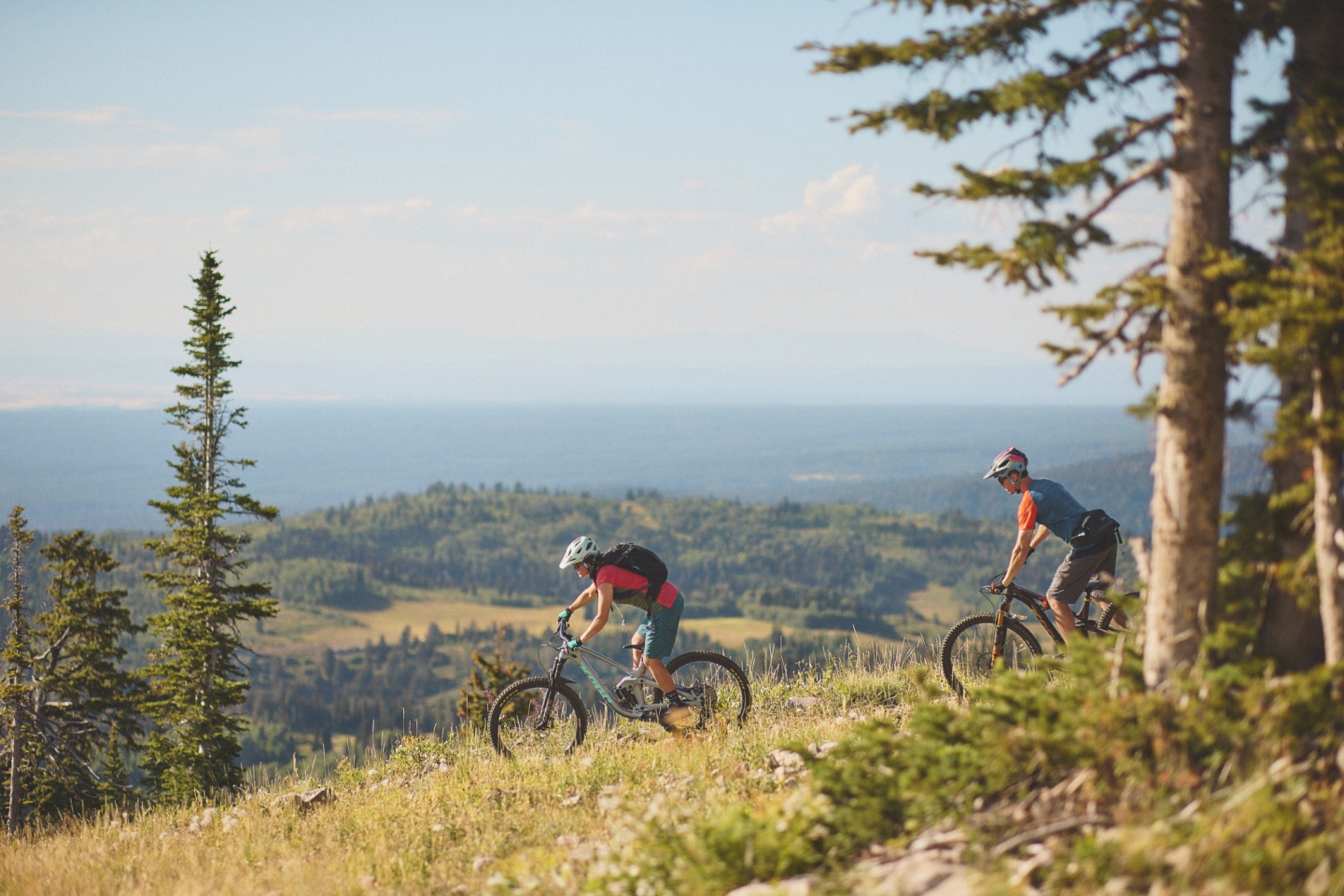 Bike Park
DOWNHILL FRONTIER
If you're craving a little two-wheeled adventure, this is where you'll find it. From family-friendly flow trails to classic technical descents and jump lines, there's something for every rider to explore.
WEST IS BEST  
With spectacular singletrack trails winding through wildflower meadows and miles of technical, lift-serviced downhill trails, we've established ourselves as the first downhill mountain bike destination in the Tetons. But, this is only part of the story. With incredible surrounding trails on Teton Pass and at Jackson Hole Mountain Resort, the region is slowly and quietly becoming a downhill mecca. During the summer months, when the West is sweltering, the Ghee and the Tetons might be the most extraordinary, cool temperature riding in the lower 48. Check out Mountain Bike The Tetons to get familiar with all the surrounding trails in the area.
Explore over 2,000 vertical feet of lift-serviced downhill and 70-plus miles of multi-use trails for cross country and downhill mountain biking, as well as hiking and horseback riding. Our park offers every style of riding for every level of mountain bike rider: Gentle, banked cruisers; tight and twisty singletrack, cross country; gnarly, rock-strewn downhill; drop-offs; and much more.