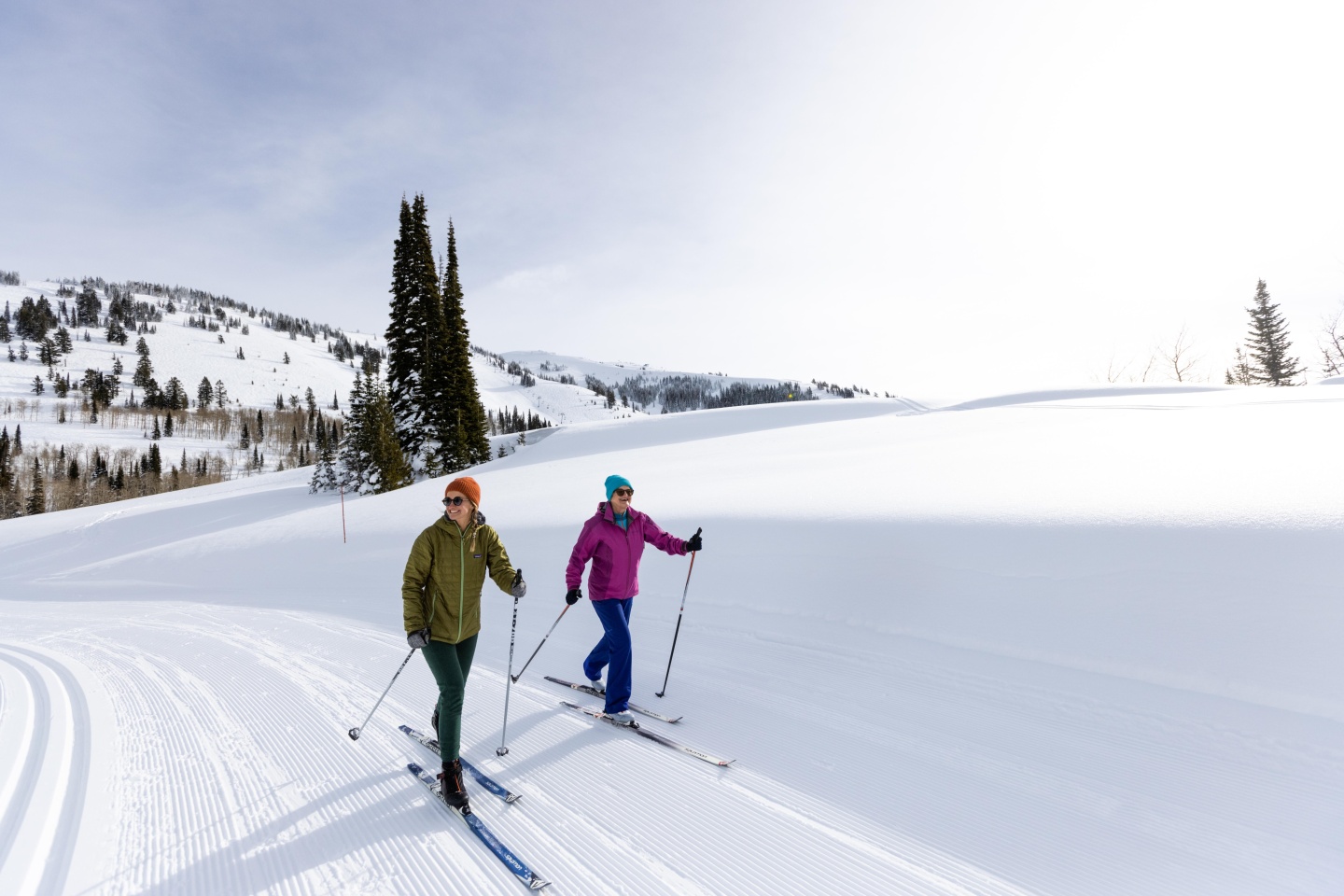 Nordic & Snowshoe Rentals
CROSS-COUNTRY AND SKATE SKI RENTALS
Explore our Nordic trail network with classic or skate ski rentals. Beautiful terrain, wildlife, pure air, and groomed tracks come together to make up our trail system. Rick's Basin and Quakie Ridge are considered some of the most beautiful Nordic terrain in the region. It boasts 15km of groomed classic cross-country trails and skate skiing lanes that wind through wooded glades, aspen groves, and scenic meadows. Find your stride or expand your Nordic skills in classic or skate skiing with a lesson through our friendly Ski & Snowboard School.
PRODUCT

REGULAR

SEASON PricING

HOLIDAY

DATES PRICING

How to book

Skate Skis

$30
$40
See you next winter!

X-Country/Classic Skis

$30
$40
See you next winter!
QUICK NOTES
Prices do not include tax
All rental packages include Skis, Boots & Poles
Discounted multiday options available when renting for 3 or more days. Multi-day rentals are good for consecutive days only
Use of on-mountain Ski Corral is included